For more information on VSMA reviews email info(@)VSMAReviews.com
VSMA Reviews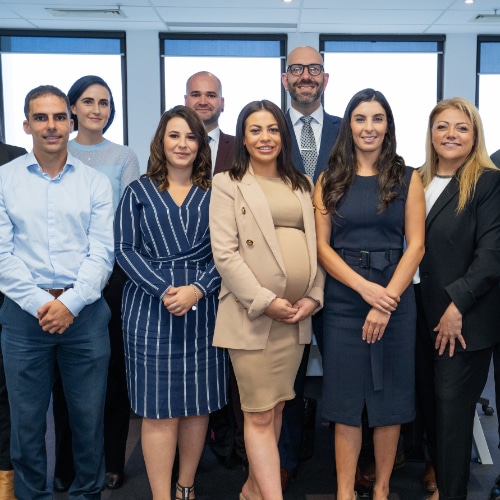 ---
We at VSMA have helped thousands of Australians secure and grow their financial future, and our testimonials prove this. No matter the goal, our network of experts work hard to continually grow your finances so you can enjoy things in life that matter most.
Level 8/10 Queens Rd, Melbourne, VIC 3004
1300 008 762
Visit our website at https://vsma.com.au/
Opening Hours (Monday: 09:00 am – 5:00)
License & Accreditation
VSMA Group Pty Ltd
ABN – 60 637 542 520
| | |
| --- | --- |
| Entity name: | VSMA GROUP PTY LTD |
| ABN status: | Active from 20 Nov 2019 |
| Entity type: | Australian Private Company |
| Goods & Services Tax (GST): | Registered from 20 Nov 2019 |
| Main business location: | VIC 3004 |
Tell Us About VSMA
VSMA has been invaluable in helping me plan my future financial security. The staff are fabulous and the on going support second to none. I just wish I had found them years ago! Reviews by Karen Waalwyk at Word of Mouth
Amazing experience with VSMA. From start to finish, the team at VSMA were professional, timely and adapted to our needs. Their communication was outstanding and the advice provided was excellent. Thank you VSMA for setting us up for financial success! Reviews by Melita Belec-Papa, Melbourne at Facebook
At VSMA, I get the opportunity to interact and work directly with clients and their customers. Virtual position, can work from home and some flexibility in schedule. Review from GlassDoor
VSMA, made it so easy to buy our investment property, infact so easy, we recommended them to our friends eho wanted to buy one, we highly recommend them, they make for a very smooth transaction. Thank you VSMA
Reviewed by Sue Harrington 13 Nov 2020 at Bark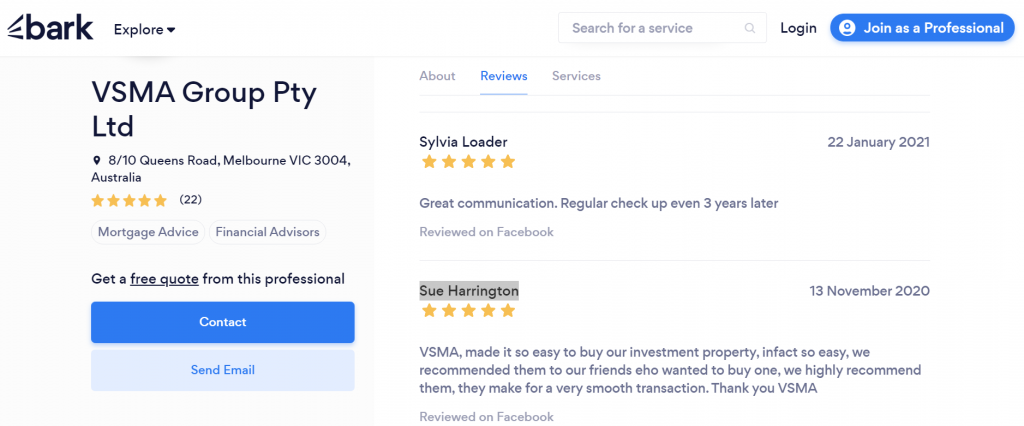 Online VSMA Reviews
Reviews of VSMA from https://nicelocal.com.au/melbourne/business/vsma/reviews/
VSMA guided us through starting our own SMSF and we couldn't be happier.
Looking forward to working with the team again on our next investment adventure.
The team at VSMA helped to put any worries we had at ease by explaining everything step by step in a friendly and professional way. They really care about their customers. We are very happy with our investment outcome.
The team at VSMA were very professional and detailed when providing you with information.
They really look after your needs.
I'm not very trusting when it comes to finances but the team at VSMA have been very professional, very patient and understanding they have been available to answer all my questions. I highly recommend VSMA for the professional stress free process of helping with our successful purchase and management of our investment property and they also have continued to provide support afterwards.